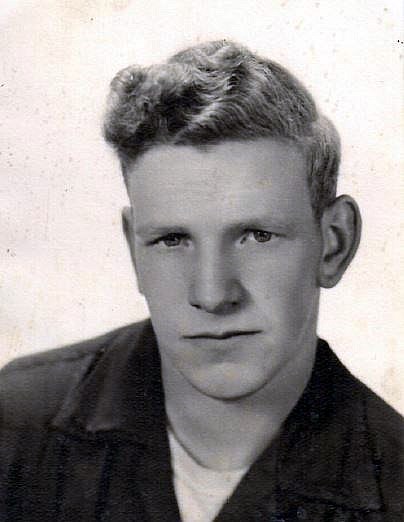 Stanley Alec Sweet (81), of Bonners Ferry, passed away January 1, 2020 at the Kootenai Medical Center.
Stanley Alec Sweet was born at the old hospital on the Northside of Bonners Ferry on July 21, 1938 to Lila Arlene Belden Sweet and Stanley S Sweet. He was brought home to the family farm on the North Bench where he has resided his whole life. His grandmother Mae Fetterly saw him she said, "oh what a Skeezix he is!" That nickname stuck his for whole life. Stan and the family stayed at many logging camps when he was little, including Camp 9, Camp 10 and Deer Creek Barns. Once he started school, he was regularly in trouble for the language he learned at the logging camps. Stan attended Southside, Northside, and Valley View grade schools. He graduated from the "old" High Scholl, downtown, in 1956. Following High School, Stan and many of the other boys went to work on the dikes of the Kootenai River, due to high water levels and concern of flooding of downtown Bonners Ferry.
On February 6, 1959, Stan married his high school sweetheart, Dolores Stippich. They have three children, Cindy, Candy and Stanley. Stan and Dolores lived together for almost 62 years. Stan, was a true mountain man, loved logging, farming and hunting. He worked for the Fish and Game as predator control officer, his responsibilities included cougars, bobcats, coyote and eagle. He had a Guide and Outfitting business for 47 year. Stan was a sought out guide for hunters of cougar, deer and elk hunters, trail rides, as well as, white-water rafters on the Moyie River and fishermen on the Kootenai. Also, Stanley had a snowmobile business for many years. He and Dolores raced all over the northwest.
Everyone in the county knew Stan's Ford Louisville and was amazed at the way he was able to load it so neatly with a 1977 JD Front End Loader. Also, Stan belonged to the Bonners Ferry rifle club where he earned many trophies and badges. He even went to a rifle shoot on the night his daughter Cindy was born after she arrived. Stan and Tremain Albright started the Gun and Horn Show and was in charge of it for 25 years.
Stan was preceded in death by his father Stanley S Sweet and mother, Lila Arlene Sweet. He is survived by his wife Dolores Stippich Sweet of 61 years. Sister Etta Mae Sweet Schnuerle (Bob), brother-in-law James Philip Stippich; sister-in-law Lori Jean Cunningham Schaffer (Bob); daughter, Cindy Mae Plato (John); daughter; Candy Sue Forrester (Greg) and son, Stanley Philip Sweet (Michelle). Grandchildren John Brandon Plato (Stef); Krysta Mae Guerrero (Oscar); Melissa Ann Plato (Joseph); Tania Arlene Plato; Ikaika Johnnathan Plato; Kahea Aloha Plato; Kainoa La'akea Plato; Cody Lee Bell; Ty William Bell (Jessie); Stanley Sawyer Sweet. Seven great grandchildren; Tahia, Ali, Mia, Vince, Teague, Aivree, Atlee and one on the way. Numerous nieces, nephews and cousins.
A memorial service will be held on Saturday, January 11, 2020, at 2 pm at the Bridgeway Assembly of God Church located at 66027 Hwy 2, Bonner Ferry, ID 83805.